HMS Albermarle (Albemarle)
The Ship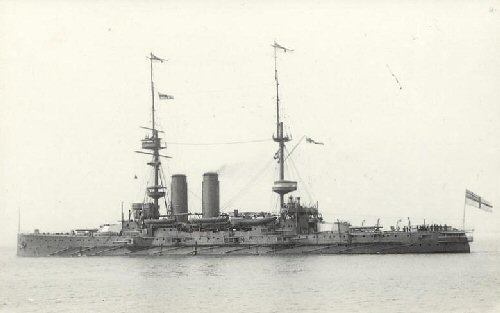 Sold for Scrap 1919

HMS Albermarle was a Royal Naval battleship of the Duncan Class. She saw service with the Channel Fleet in 1906. In February 1907 she became the flagship of the Atlantic Fleet and then flagship at Gibraltar in 1909. HMS Albermarle had her crew reduced to a minimum in February 1910 while at the Nore, but in October of that year became flagship once again at Portsmouth. She was refitted and joined the 4th Battle Squadron of the Home Fleet in 1912 and became a gunnery tender in May 1913 with the 6th Battle Squadron at Portsmouth. HMS Albermarle then joined The Grand Fleet in 1914 serving with the northern patrol. In February 1915 she saw service with the 6th and then the 3rd Battle Squadron of the Channel Fleet. Badly damaged on November 1915 in heavy weather while in the Pentland Firth she was repaired and then returned to Scapa Flow in December 1915. She was used as an ice breaker in order to get supplies through to Archangel. After having her guns replaced she served as an overflow ship to the naval barracks at Devonport during May 1917 and November 1918.

Armament: Four 12 inch guns in turrets, twelve 6 inch guns, twelve 3 inch guns, six 3 pdr guns, two maxims and four torpedo tubes. Displacement: 14,000 tons. Speed: 19 knots. Complement: 750. Length: 405 ft. Breadth: 75.5 ft. Depth: 27.25 ft.

My Postcards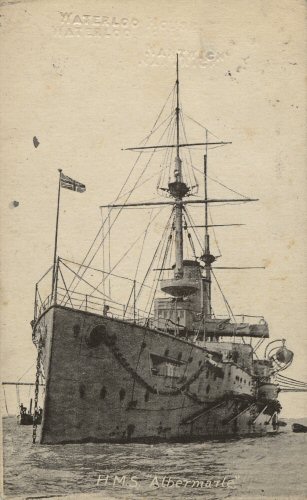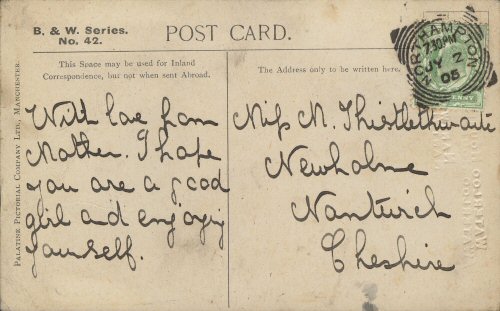 There appear to be two versions of the spelling for this ship, however I believe that the spelling Albermarle is correct.

Postally used 2 Jul 1905. Card has an embossed stamp - Waterloo House, Nantwich.
Postcard series: Palatine Pictorial Co Ltd, Manchester, B & W Series
Postcard number: 42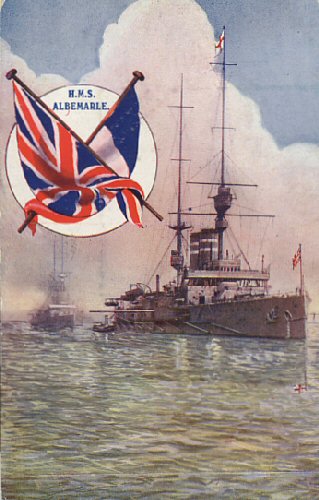 Card no 483-1. Not postally used.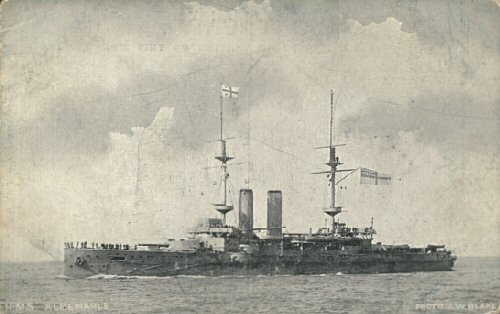 Not postally used.
Postcard artist: A W Blake