HM Submarine Affray
Submarine
The Ship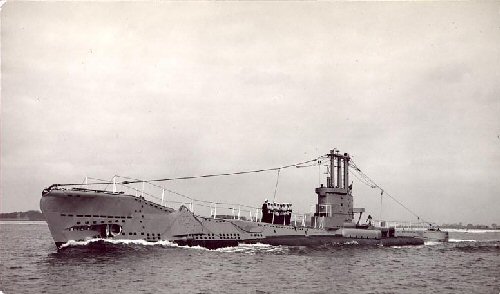 Disappeared 16 April 1951
HM Submarine Affray, built bt Cammell Laird, launched 20/4/1945.

Disappeared mysteriously in 1951 with 75 lives. She dived 30 miles south of IOW and did not resurface. Among those lost was Sub-Lt. William Linton, son of Cdr. 'Tubby' Linton VC, of Pandora and Turbulent fame. The submarine was found in June 1951, 67 miles SW of St Catherines Light, in about 280 feet of water - the 'Hurd Deep', with snort mast fractured.


Sorry, no postcards for this ship.