HMS Trinidad
The Ship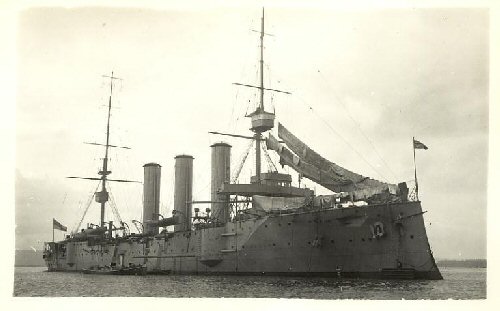 Scuttled 15 May 1942
HMS Trinidad, built by Devonport Dockyard,launched 21/3/1940.

HMS Trinidad (Capt. Saunders, R.N.) was hit by one of her own torpedoes on 29 March 1942, while in battle with the German destroyers Z 24, Z 25 and Z 26, sinking the latter. She received temporary repairs in Murmansk, Russia and sailed for home on 13 May 1942.

She was scuttled in the Arctic Ocean north of North Cape after being hit by German Ju-88 bombers on 15 May 1942.

Sorry, no postcards for this ship.