HMS Winchelsea
The Ship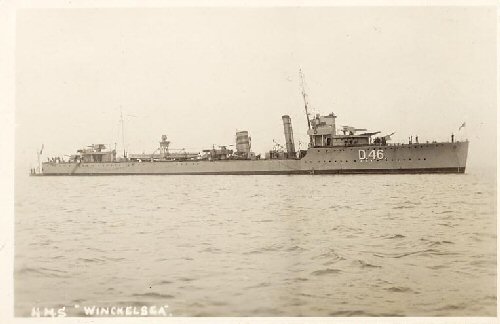 Sold for Scrap 20 March 1945
HMS Winchelsea was built by White and launched 15/12/1917. Reconstruction to Long Range Escort finished in April 1943. Sold for breaking up at Inverkeithing, 20/3/1945.

May/June 1940.
HMS Winchelsea takes part in Operation Dynamo-evacuation of troops from Dunkirk.

17 Sep, 1940
HMS Winchelsea (Lt.Cdr. W.A. Hawkins, DSC, RN) picks up 25 survivors from the British merchant Crown Arun that was torpedoed and sunk (with gunfire) by the German submarine U-99 north of Rockall in position 58.02N, 14.18W.


Sorry, no postcards for this ship.