HMS Wolfhound
The Ship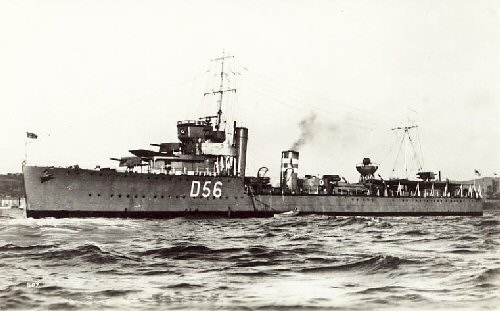 Sold for Scrap 18 February 1948
HMS Wolfhound was built by Fairfield and launched 14/3/1918. Reconstruction to Fast Escort completed on 8 January 1940. Pennant was D 56 changed to L 56 upon completion of this reconstruction. Sold for breaking up at Granton,18/2/1948.

27th May 1940:
Left Dover for Dunkirk carrying Senior Naval Officer, Dunkirk (Captain W.G Tennant) with a beach party of 12 Officers and 160 ratings, suffering minor damage en route from aircraft attack. On arrival the area was too dangerous to set up the operation planned and she re-routed east of the harbour. Was again attacked and later took an early part in the evacuation of the Dunkirk beaches bringing back 130 troops.


Sorry, no postcards for this ship.