HMS Isis
The Ship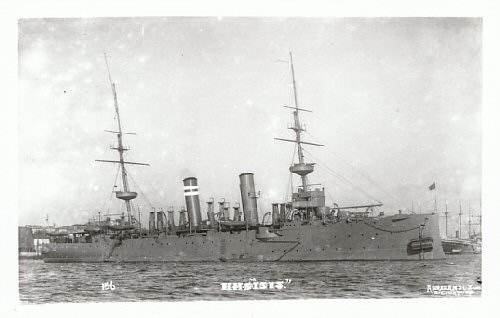 Sold for Scrap 1920
HMS Isis was an Eclipse class masted cruiser of the Royal Navy, launched in June 1896.

11th Cruiser Squadron West of Ireland Coast Patrol 1914.
5 Aug 1914 - She captured German merchant ship.
1916 North America and West Indies.
She was sold for scrap on 1920.

Sorry, no postcards for this ship.
My Photographs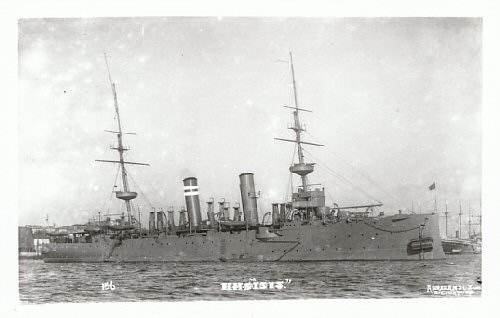 Picyure taken from a postcard.