HMS Star
Destroyer
The Ship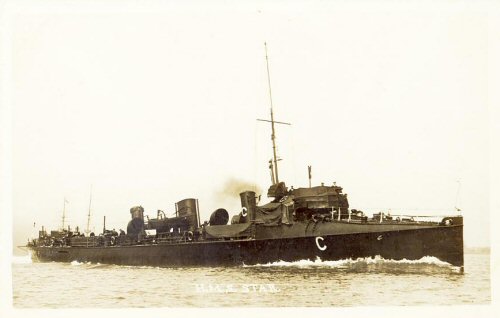 Sold for Scrap 10 June 1919
HMS Star, built by Palmer,launched 11/8/1896.

HMS Star, completed September 1898, served in the home waters and some time in the Mediterranean.

HMS Star,during World War One, along with HMS Ouse, sank a German U-Boat in 1918. Sold for breaking up at New Holland,10/6/1919.

The Star Class Destroyers were built by Palmer's S.B Co. Displacement: 360 tons Speed: 30 Knots, Compliment: 63 Armament: One 12 pounder and two Torpedo Tubes. the Funnels were an odd arrangement with the Middle funnel not in the Centre Line.


Sorry, no postcards for this ship.