HMT Empire Orwell
Troop Ship
The Ship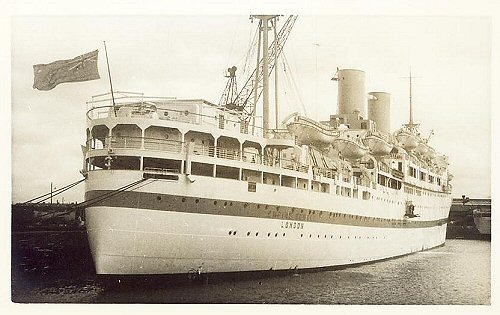 Scrapped 1987
HMT Empire Orwell - Operating life: 1936 - 1987 - Tonnage: 16,662 - Passengers: 490
Constructed: Blohm & Voss, Hamburg

Empire Orwell started her life as the Pretoria. During the war she became a hospital ship and was used for the evacuation of the Eastern territories in early 1945. Taken as a war prize in Copenhagen in May 1945 she served as the Empire Doon under Orient Line management until 1950 when she underwent a major refit and became the Empire Orwell. She was sold to the Blue Funnel Line in 1958 and became the Gunung Djati pilgrim ship sailing between Indonesia and DJeddah. In 1979 she was sold again to the Indonesian navy and spent her last years trooping as the Tanjung Pandan. She was scrapped in Taiwan in 1987.

Sorry, no postcards for this ship.