HMS Grey Wolf
Gunboat
The Ship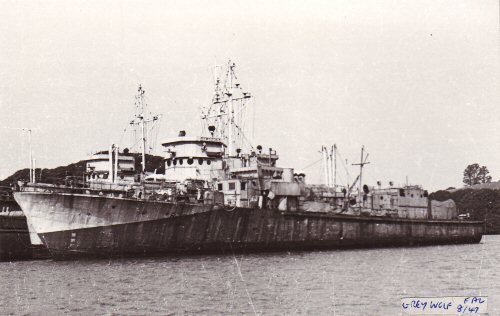 Sold 1948

Grey Seal Class Steam Gunboat, HMS Grey Wolf was a British Coastal Forces gunboat of 198 tons displacement launched in 1942 as SGB 8. HMS Grey Wolf was powered by an oil-fired boiler providing a top speed of 30 knots and carried a complement of 34. She was armed with one 3 inch gun; two 20 mm anti-aircraft guns; four machine guns and two 18 inch torpedo tubes.
Converted to fast minesweeper 1944. Sold 03.02.1948.


Sorry, no postcards for this ship.
My Photographs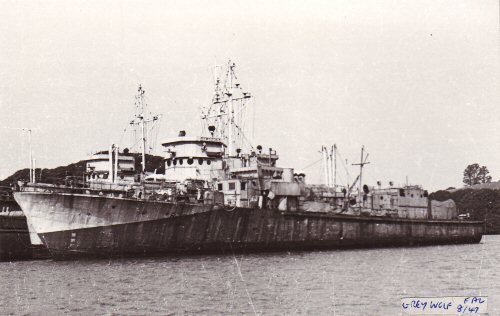 Taken at Falmouth - 20 Aug 1947