HMS Erin
The Ship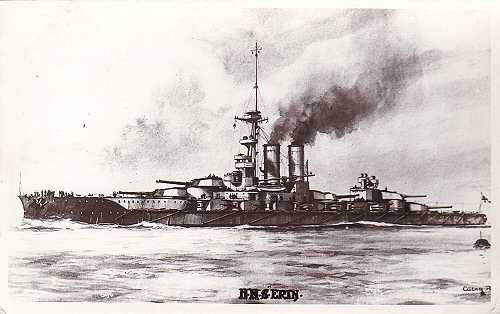 Scrapped 1922
HMS Erin was a battleship of the Royal Navy, a modified contemporary of the King George V class. She was originally named Reshadiye, ordered for the navy of the Ottoman Empire but seized by the United Kingdom on the outbreak of World War 1.

Erin joined the 2nd Battle squadron of the Grand Fleet, and fought in the Battle of Jutland. She became flagship of the Nore Reserve in 1919 and was scrapped in 1922 to comply with the Washington Naval Treaty.

Sorry, no postcards for this ship.
My Photographs