Manufacturer: Weeks & Gimblett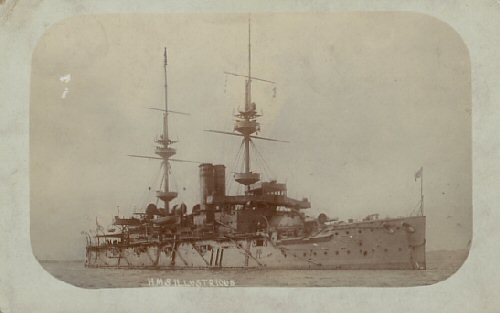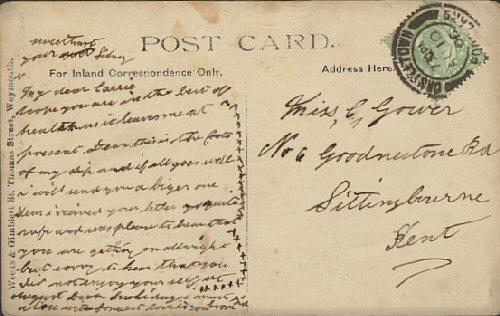 Postally used 10 August 1910.

Writer states - 'this is a photo of my ship' and signed by 'your sweetheart Sidney'.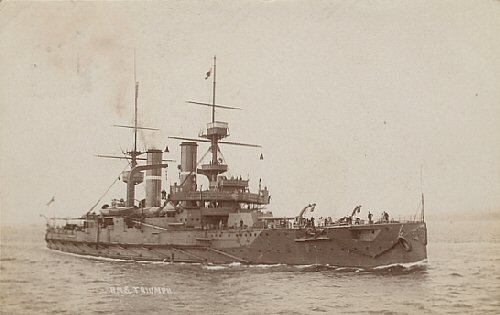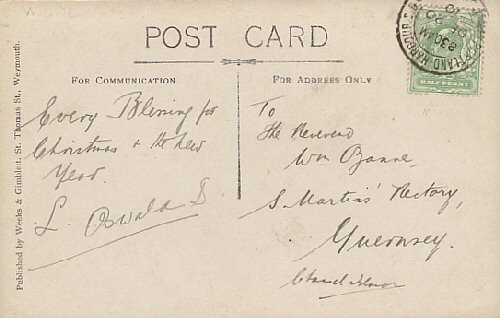 Postally used 20 Dec 1910 from Portland Harbour.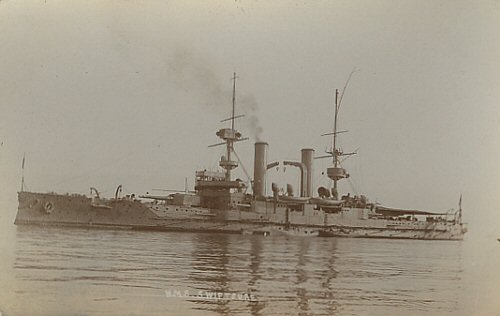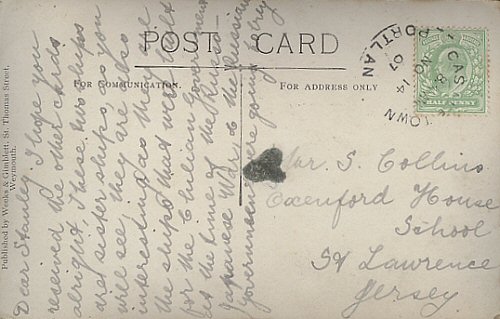 Postally used 14 November 1907.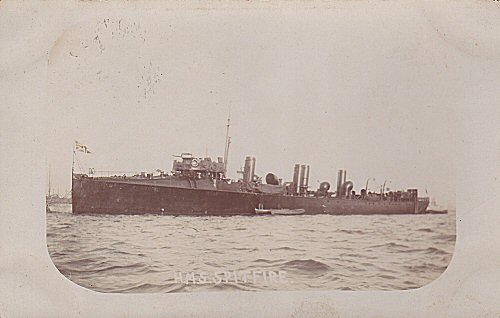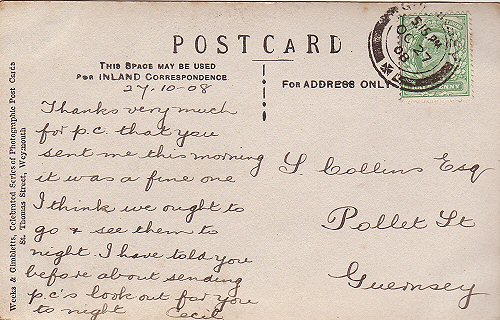 Postally used 27 Oct 1908. Cecil, the sender, says he will look out for J Collins that evening. Local postcards and letters were often delivered on the same day.

Follow this link for Postcard Collection